3 Easy Ways to Get Your Expo Eventbrite Tracking Link to the Top
Blogs
As is the same for any event, promotion is a two way street between the organiser and individual exhibitors for Backing Britain Live 2020 and lays the foundations for members getting maximum value from the event.
A B75 folding Brompton Bicycle - worth over £700 - is on offer to the exhibitor who gets the most people to register for free tickets through their unique Eventbrite tracking link. On top of this, they will be sent this list to use as fresh sales leads.
Exhibitors have all been sent their unique Eventbrite tracking link previously, which gives you a measurable way of promoting their attendance at the Backing Britain virtual exhibition. Using your unique tracking link is an effortless way for you to help promote your business and gain a qualified list of prospects ahead of the show. However, it is important to remember that, if someone else gets to your prospect before you do, then they will have that data served up to them as a warm lead. Ultimately, if you don't make the most of your tracking link then your competitors will take your prospects into their lead pot… So get promoting!
1. Publish a Press Release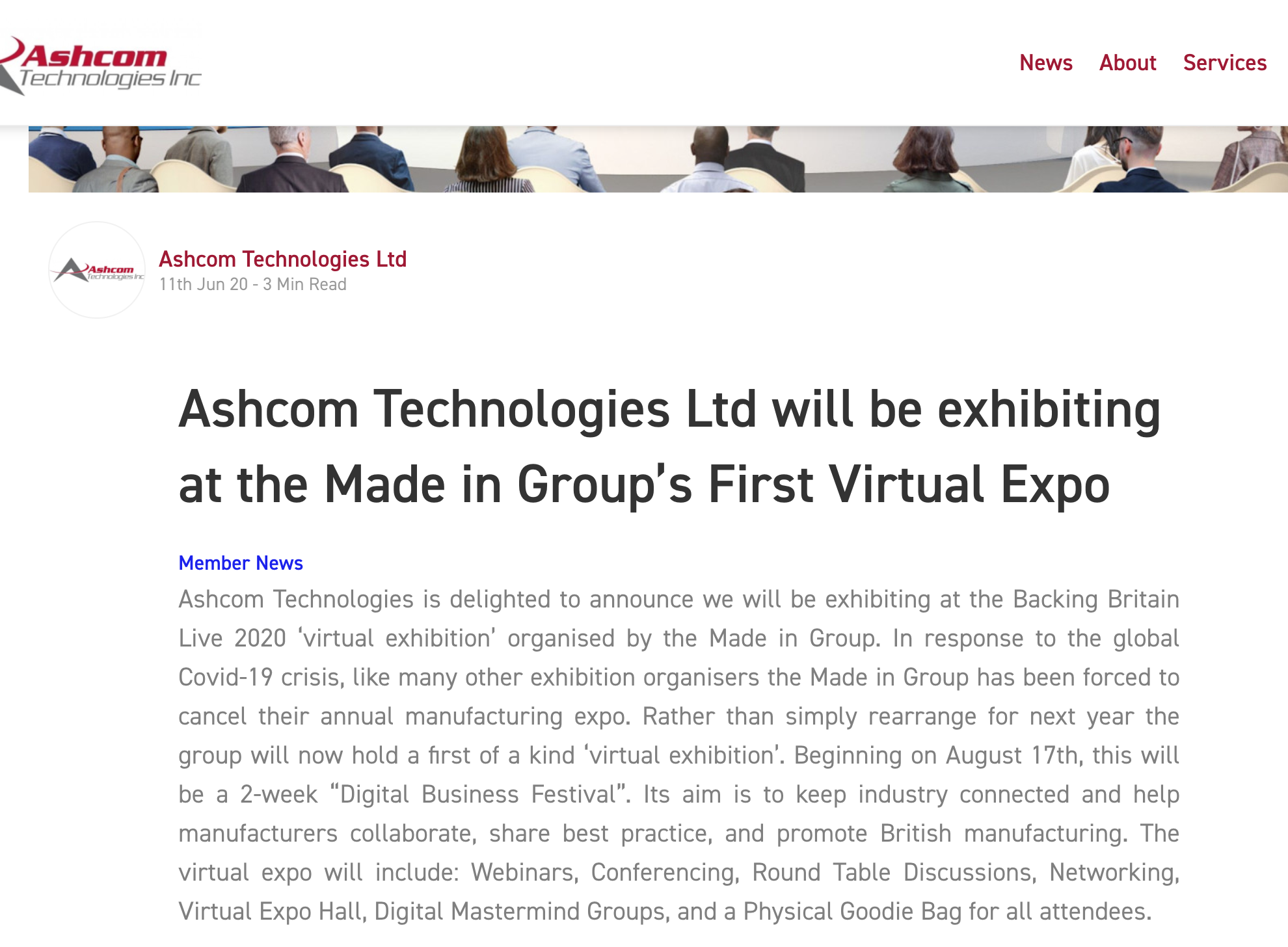 A press release offers a great opportunity to share your Eventbrite tracking link, whilst also promoting your company's involvement in this groupbreaking event and alligning your brand with technological innovation.
Download your press release template or contact [email protected] to be written a personalised, professional press release to use as you please (for free!)
2. Post on Social Media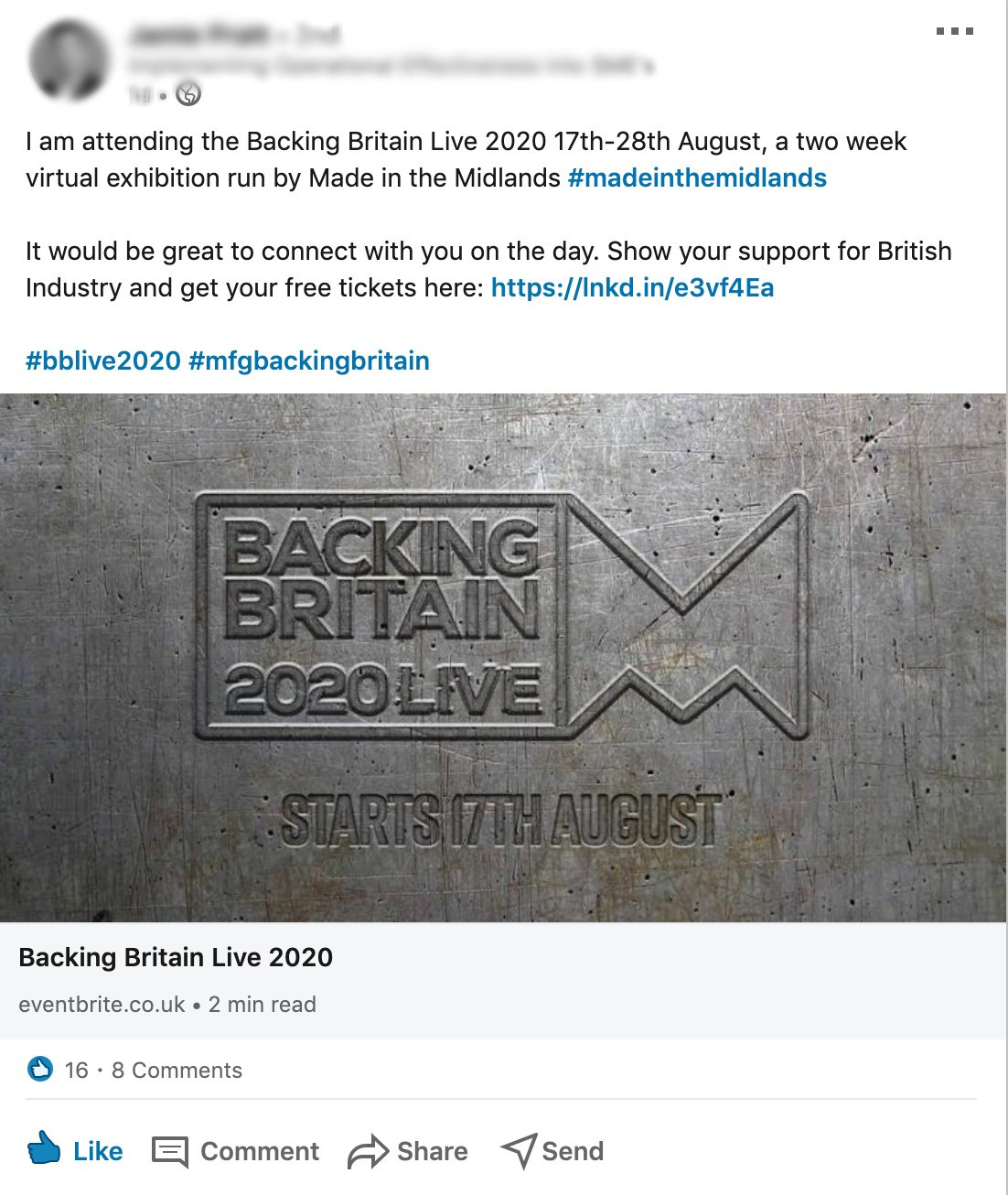 A great way to boost your numbers is to post your involvement in the expo on LinkedIn/Twitter/Facebook with your unique Eventbrite tracking link and tag 5 people who you think would be interested in attending.
Example post:
I'm attending #BBLive2020 - an entirely virtual expo for manufacturers which is taking place between August 17th-28th.
It would be great to see some of you there. Support British industry and register for free tickets here: *insert tracking link*
Tag 5 people who you think should know about this! @John Smith @Joe Smith @Jackie Smith @Joanna Smith @Josh Smith
3. Send Out an Email Campaign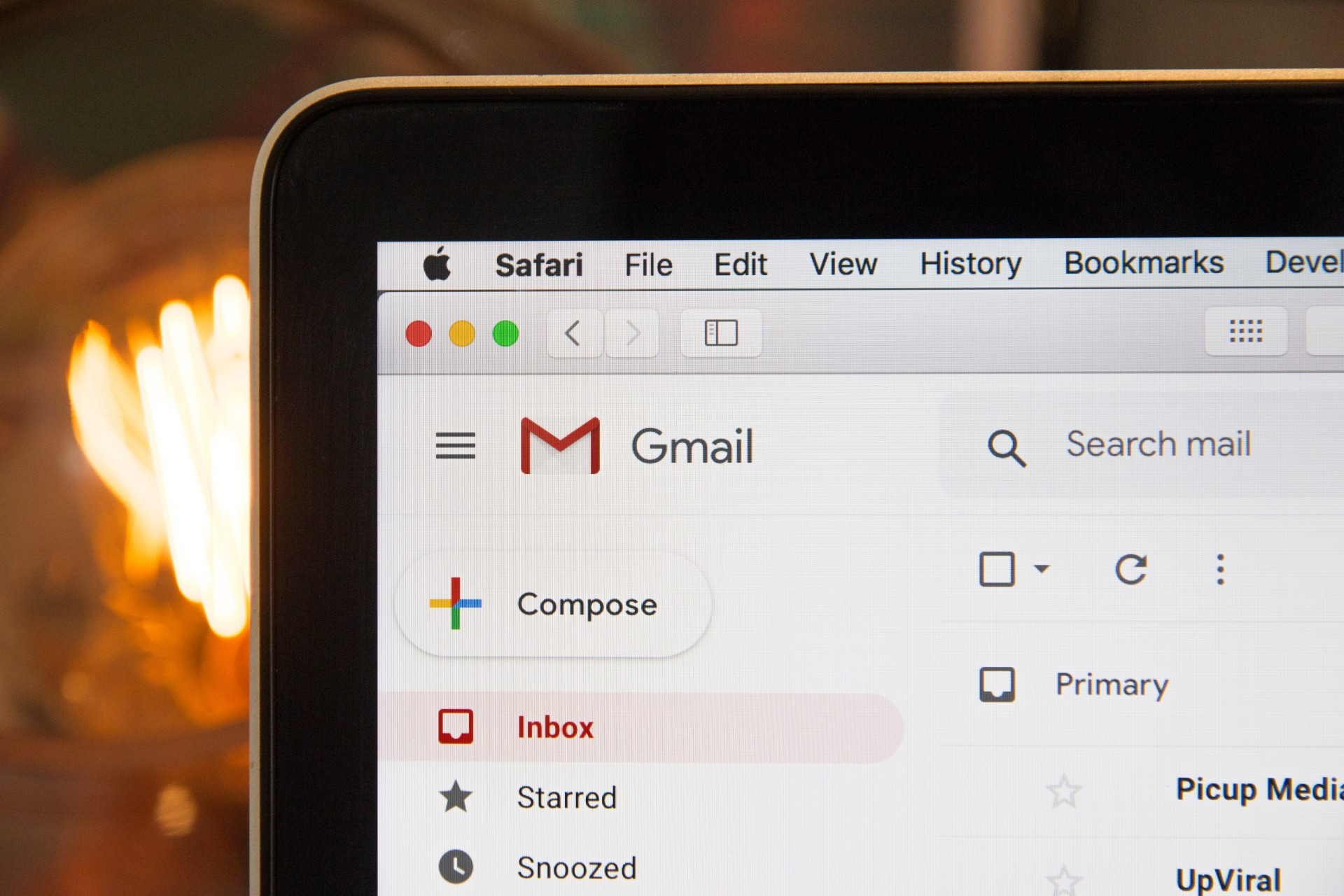 The third way to dramatically boost your Eventbrite tracking link stats, whilst simultaneously nurturing customers and keeping prospects warm, is to send out an email campaign promoting your involvement in the expo.
Example email:
Hello *first name*
This August, we are taking part in a landmark moment for British industry and we would love to connect with you on the day.
We are exhibiting at a virtual exhibition which is set to propel manufacturing into a new era of networking.
Backing Britain Live 2020 is a virtual expo with a tactile aspect, giving UK industry an opportunity to embrace a new era of networking and stay connected. Featuring over 30 events in a two week period, this is an entirely new concept in terms of attending an exhibition and will be a landmark moment for British manufacturing.

Made in Group plan to illustrate the entire exhibition hall with booths, interactive seminar room and networking areas on the web. With a predicted attendance list of over 5,000, it will be an opportunity to share best practices and network amongst a targeted audience of industry professionals.
We thought that this would be something you'd be interested in attending and it would be great to connect with you there. You can book free tickets here: *eventbrite tracking link*