CambridgeHOK's MIY Virtual Breakfast Morning
Made News
The Made in Group values the platform which allows members to network and build lasting relationships in the name of challenging the erosion of British Industry. However since the start of the COVID-19 pandemic, some businesses and individuals are reluctant to meet others face to face.
Therefore the group has introduced virtual breakfast mornings, available to members only, enabling attendees to learn more about each other's businesses. Today saw Made in Yorkshire member Cambridgehok host their breakfast morning with fellow members.
Cambridgehok Construction are a Main Contractor Working Nationwide from their headquarters in East Yorkshire. Their in-house team has the experience and expertise to undertake the largest of construction projects.
With more than 50 years' combined experience across the team, they have overseen and delivered construction projects across the UK for the food, industrial, commercial, retail and logistics sectors.
Projects completed by the firm have ranged from £500,000 to £10m, with the majority of their contracts ranging between £1m and £5m in value.
The virtual event began with a presentation from Charlotte Penn, Business Development Manager at Cambridgehok. Charlotte gave attendees insight into what the business is about, projects they have undertaken and how they can help other organisations with their services.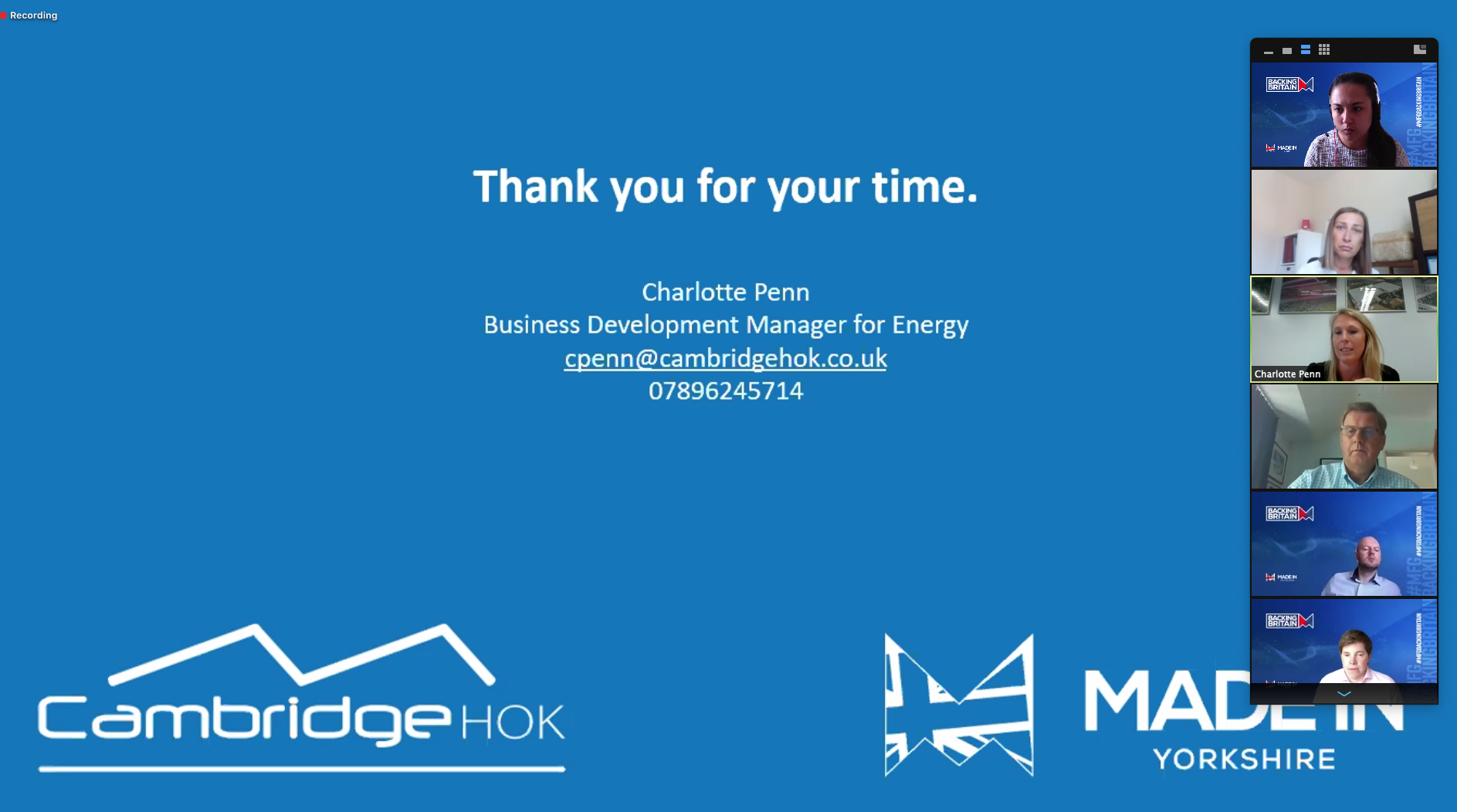 With four divisions within the business made up of glass house, construction, vertical farming and energy projects the firm regards themselves as solution providers. They pledge to take a holistic approach whilst working to the customers KPIs. Members also learnt that Cambridgehok were the first firm to produce a vertical farm back in 2016.
After, members had the chance to introduce themselves and their businesses. The Made in Group then placed attendees into different breakout groups allowing them to have more personalised conversations in smaller groups.
The Made in Group holds breakfast mornings every week alternating between Made in the Midlands and Made in Yorkshire. Take a look at our latest events by heading to https://madeinyorkshire.com/virtual-events.