Expert advice on managing risk, retaining staff and innovating
Industry Insights
Three business leaders share a straightforward approach to risk management, the benefits of a four-day working week and how to bridge the gap between knowledge and practice. Jonny Williamson reports.
HOW A SMALL BUSINESS COPES WITH RISK
Management teams have had a lot to contend with in recent times, from economic downturns and global lockdowns to soaring shipping costs and energy bills. Throw in labour shortages, inflationary pressures and increased competition, and it's easy to see why uncertainty is rife.
One way of counteracting such uncertainty is to implement a robust risk management strategy. Yorkshire Profiles has done exactly that and found the procedures have helped protect the business from risks that caught many of its competitors napping. Additionally, it has helped keep morale and productivity high during what would have otherwise been very challenging times, in turn helping the business to retain its talented, dedicated workforce.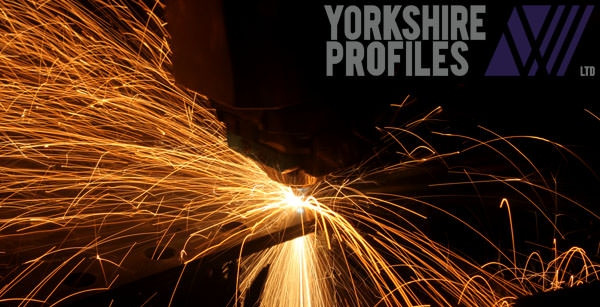 Founded in 2001 by Martin Halliwell, Yorkshire Profiles has undergone a series of major expansions in the two decades since. Today, the business operates the very latest CNC machines for cutting, folding and fabrication of parts and assemblies in a variety of metals and alloys, from mild steel through to titanium.
Martin's son Matthew provided an overview of Yorkshire Profiles' risk management procedures during a recent Backing Britain Virtual Breakfast Morning.
"The first aspect is to obtain early warning signs of potential issues; we mainly do this through various news sources and social media," explained Matthew, who started as a machine operator in 2007 and is now the Managing Director.
"Google News Feed is invaluable and the results can be easily customised to suit your industry or markets," he continued. "Over time, the news feed algorithm will learn what's relevant to your needs and show you ever more tailored content. This helps increase your chances of spotting a potential risk early on."
Regular management meetings are held to review and assess each issue and explore 'what if this goes further?'
"If a further development could lead to a risk to our business, it gets added to our risk register which is part of our ERP system," Matthew said. "Today, there are 31 issues logged in our register that we're tracking and monitoring."
Each risk is assigned a score based on three questions:
How likely it is to happen?
How serious would that be to Yorkshire Profiles?
What are the chances of its development going unnoticed?
If the score is high enough, then appropriate actions are identified and subsequently taken to help protect the business.
"Receiving one of the highest scores results in a new entry being created in our problems and improvements log which monitors what actions we are taking now and what we are doing to reduce its score," said Matthew.
"Once new entries are reviewed, every existing entry will be appraised for any further developments and their scores adjusted accordingly."
Most issues simply see their scores decrease until they are removed from the register. Furthermore, higher score risks often lead to developments that protect against multiple risks, and therefore fewer future entries being made.
"It's all about continuous improvement for the business overall," Matthew noted.
The final step of the procedure is a monthly debrief for all employees to explain how the business is performing, where the market stands and what is being done to protect and develop the business moving forward.
"I answer any questions or uncertainties they may have about the risks being discussed and the entire process helps to put their minds at ease that we've seen it and are proactively managing it," Matthew concluded.
What is it that you want from your business?
Worcester based Handling Concepts began trading in 1994, manufacturing bespoke lifting and handling equipment solutions for a wide range of industries. More recently, the business has undergone a significant evolution following a management buyout in 2018.
Three directors now form the core leadership team, Managing Director David Green, Chief Operating Officer Karie Burbeck and Commercial Director Adam Hartley. Following the buyout, the directors began an extensive analysis of the business to strengthen the operation.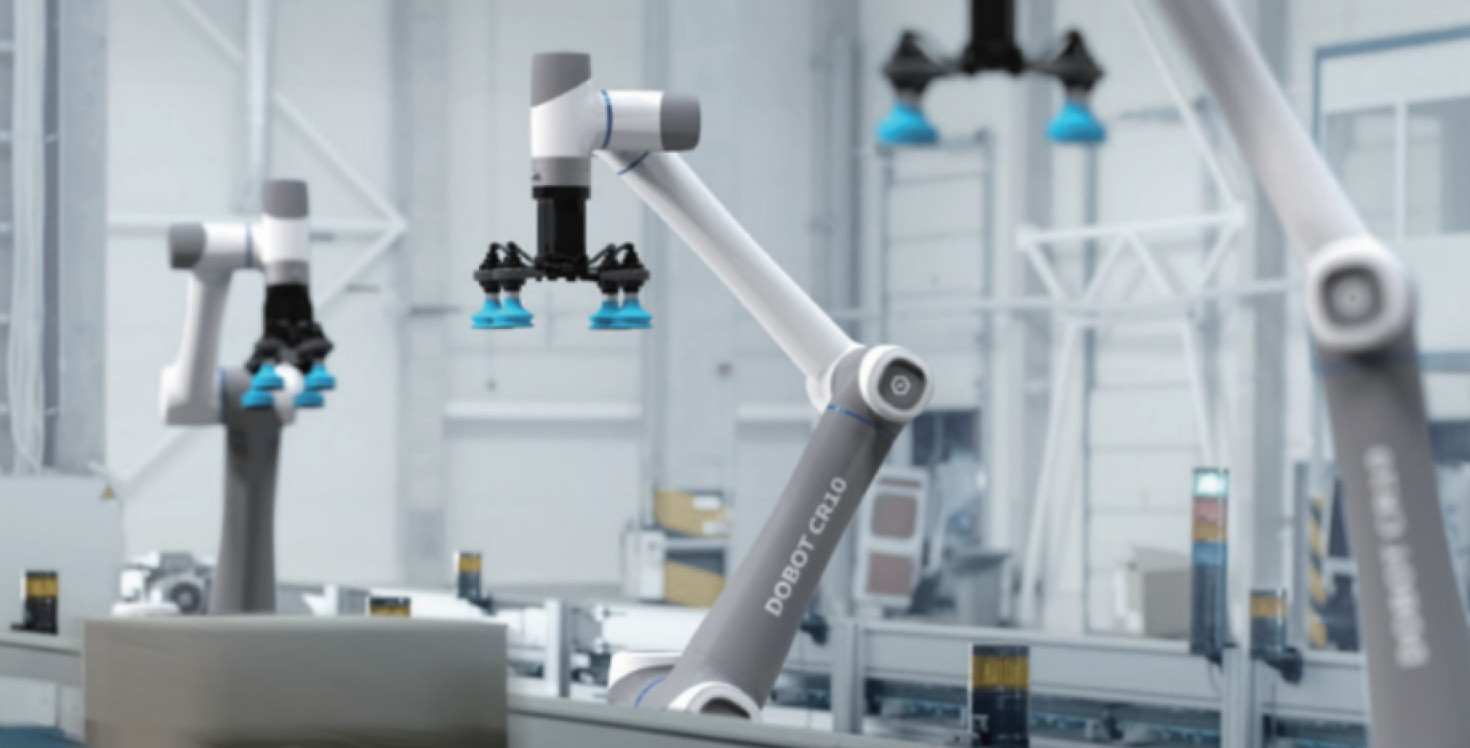 According to Adam, one of the smartest moves the team made was bringing in a business coach.
"The business coach asked us, what is it that you want from the business? If you don't define what your vision is, it's very difficult to understand how you win, how you get to the endpoint, how you know you've achieved what it was set out to achieve," he explained.
Answering that question led the team to focus Handling Concepts on better serving its customers. A strategic emphasis currently is on industrial automation equipment, something which offers substantial growth opportunities for both companies and the UK economy alike.
"The UK has to automate in order to have a strong, globally competitive manufacturing sector," Adam noted.
Unfortunately, the UK remains well outside the global top 20 for robots installed per 10,000 employees and lags behind in productivity as a result. Progress is happening, but nowhere near fast enough. A lack of available workers, however, could very well accelerate adoption.
"In February 2020, just before Covid, employment in the UK was 29.1 million. This dropped by about 1 million during the pandemic but has since recovered and sits at 29.5 million. That means there are 400,000 more people in work now than two years ago," Adam explained.
"There are currently 1.3 million active roles being recruited in the UK and there are only 1.7 million people to fill them. If you're trying to recruit into your business, the chances that people have got the skills you need or even live in your local area are probably fairly low."
The diminished labour pool is being exacerbated by a historic national under-investment in vocational training such as apprenticeships and post-Brexit immigration rules, he added.
In such circumstances, it becomes even more imperative that a business hold on to the workers it already has. With that in mind, Handling Concepts introduced a four-day working week in January 2022.
"Hours have been reduced from 40 hours to 38; our working days are longer but every weekend is a bank holiday weekend. We've had no customer issues and we still support our customers on Fridays, Saturdays and Sundays when required. The positivity around the workplace is fantastic; everybody absolutely loves it," Adam concluded.
Bridging the gap between knowledge and practice
It's well known that businesses want to innovate but sometimes struggle to understand how they get from idea to prototype to product launch. Help is now at hand thanks to an innovative support programme from Birmingham City University (BCU).
BCU Advantage is a service that helps SMEs achieve their business goals through collaborations with BCU experts, business specialists and recruitment professionals along with partner organisations and funding bodies.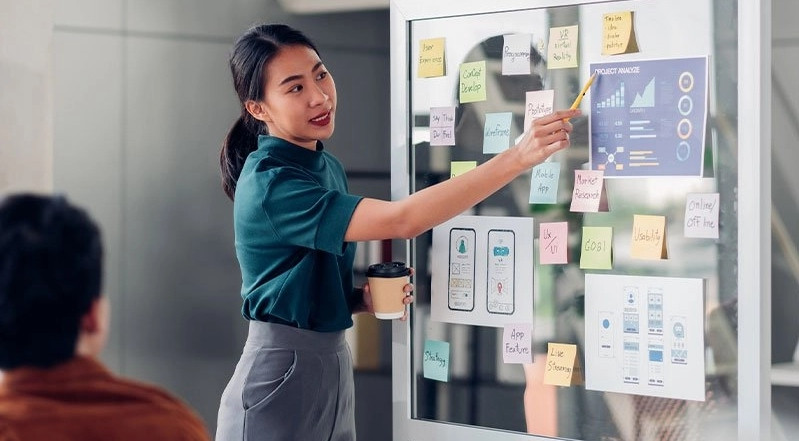 "I came from the private sector and I found the educational system quite impenetrable," explained Joanna Birch, BCU's Director of Innovation, Enterprise, Employability and Business Engagement.
"BCU Advantage is an easy access point where you can find what you're looking for and we can translate and navigate you through the university to get what you want."
"We also know that you need innovation and we've spent eight years researching globally on how to address the gaps in our ecosystem to address your capacity to innovate," Joanna continued.
That journey culminated in STEAMhouse, a 110,000 square foot innovation campus that supports the business community to learn, innovate, co-locate, network and collaborate.
"We're there to encourage experimentation, which is essential to the formulation of new ideas, and to create an environment in which people and their ideas can flourish. Where you can spark from one another and ultimately, create a community to grow as individuals and as businesses," explained Joanna.
"We're passionate about engaging and supporting our businesses, and connecting them to our research, know-how, students and facilities, and we hope this collaborative practice-based approach is highly accessible.
"Our region is dependent on the success of you, our businesses. And we know in a shifting economy, collaboration is critical to supporting us all to adapt, thrive and survive," she concluded.
Discover STEAMhouse at www.steamhouse.org.uk
Learn more about BCU Advantage at www.bcuadvantage.co.uk
MEET, CONFER AND SHARE BEST PRACTICE
Stories like these are why the Virtual Breakfast Mornings are so invaluable.
Sixty minutes out of your morning to hear inspiring and thought-provoking conversations, build relationships with like-minded fellow manufacturers, and gain a clearer picture of what's happening beyond your factory gates.
I look forward to seeing you at the next one: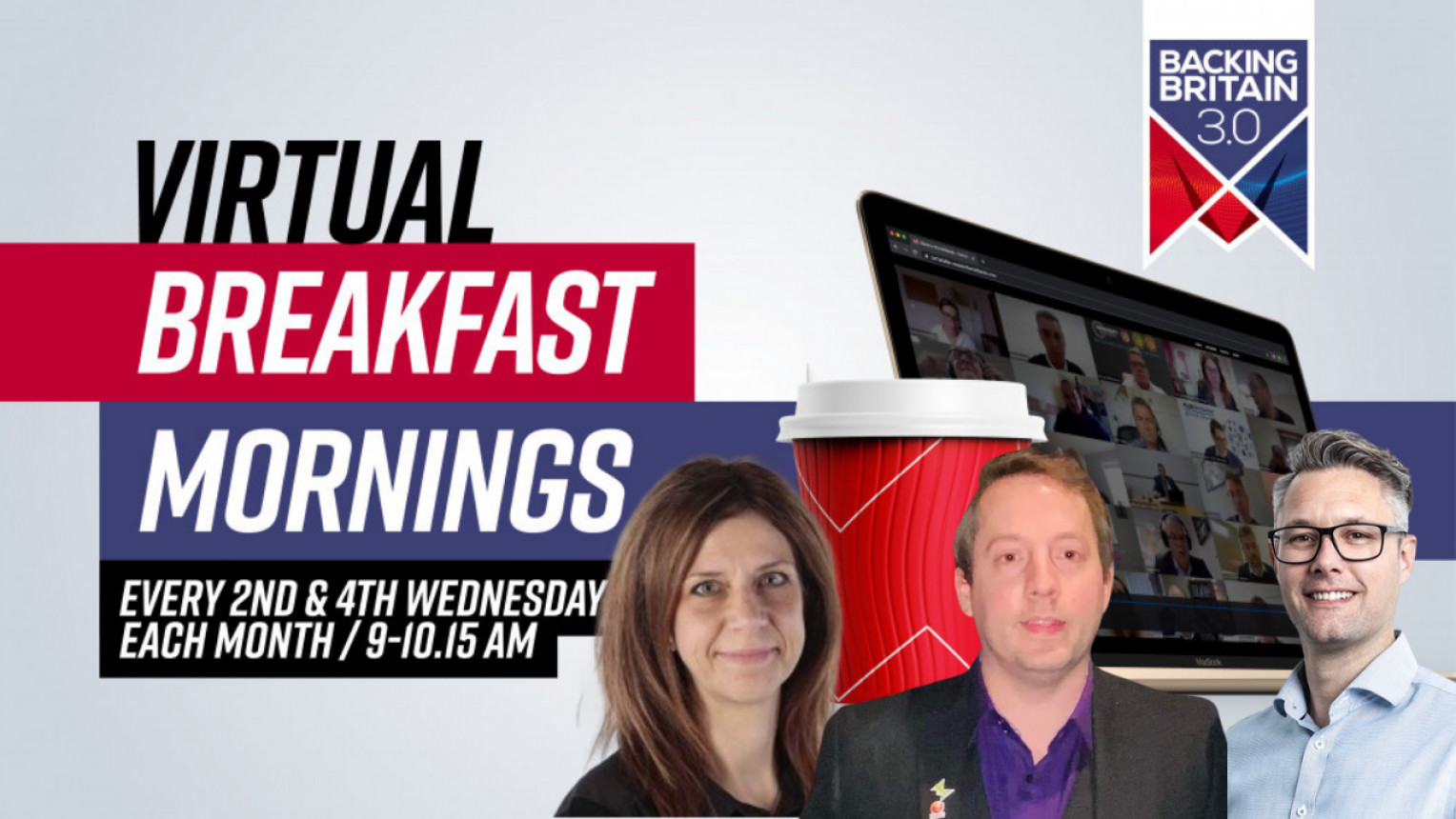 *Header image: pixabay.com