How Do I Generate Sales Leads from a Virtual Exhibition?
Blogs
As you will know, networking has gone virtual. Regardless of how far this trend stretches into the future, the reality is that the current global situation has meant that networking in the physical realm as we did previously is no longer possible. The manufacturing sector needs to embrace this change in order to develop and those who refuse or are unable to follow suit with this will undoubtedly suffer.
We have made it our mission to offer state of the art digital communication, marketing, and networking solutions to our members. To ensure that our members and the industry more broadly is supported in moving forward, growing and succeeding, Made in Group are proud to be offering such a state-of-the-art Virtual Networking solution in Backing Britain 2020 Live.
With networking going virtual for the time being, Made in Group have digitalised the likes of virtual Q&As, panel discussions, masterminds and networking events. Most prominently, Made will launch a digital exhibition "with a big difference" called Backing Britain 2020 Live - an immersive experience between the digital and physical.
How To Generate Sales on a Virtual Stand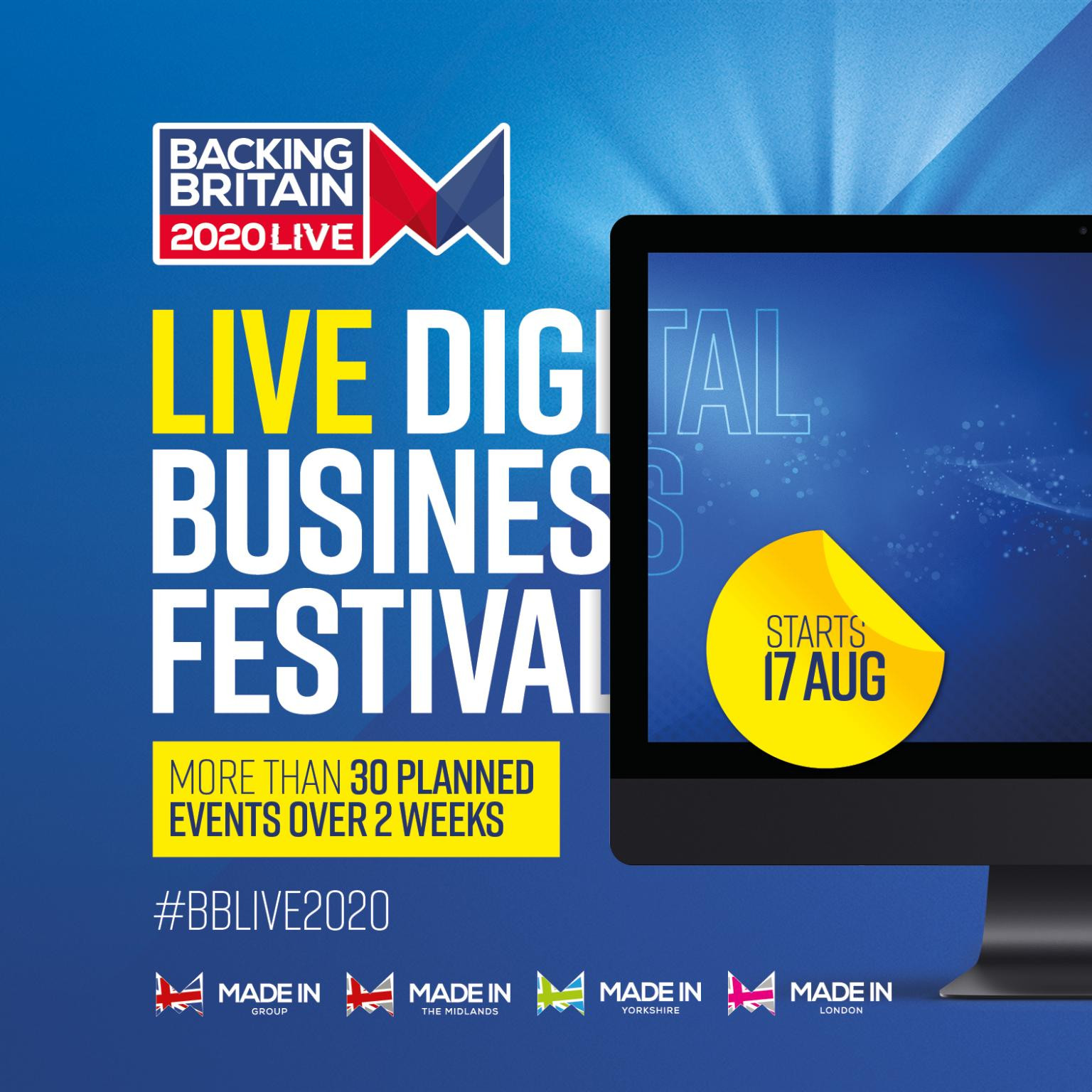 Sales generation is still going to be a key part of anyone's ROI when it comes to a Virtual Exhibition, just as it was for a physical expo. But how do you need to adapt to ensure you still hit these targets?
Firstly, ensure you have great material to download at your stand, so that people you interact with have something to take away with them which makes you memorable. Perhaps you could even launch a new product or service at the show, as it will offer the perfect platform to promote this. You should also invite your prospect list to visit the exhibition and live chat with you, to maximise the number of people you have to interact with on the day.
Alongside this, another way to boost visitors is to make sure you write a press release to promote your involvement in the event. Silver and Gold members can get in touch with our Digital Content team for support with this ([email protected] & [email protected]). Ultimately the virtual exhibition is unique; you have the chance to create your own story around why you are exhibiting and how this sets your business apart from other companies
One of the most vital and simple ways to generate sales is to ensure that you participate in the many live networking sessions we will be holding throughout the course of the two weeks. We have added new featured to the Made platform, including the "Live Chat", which will offer a seamless way for you and your team to engage with visitors to the show.
On 17th August 2020, Made will launch a digital exhibition "with a big difference" called Backing Britain 2020 Live - an immersive experience between the digital and physical. Book your place today: https://www.eventbrite.co.uk/e/backing-britain-live-2020-tickets-101480914146?aff=joe