Made in the Midlands Goes Virtual
Member News
Industry is changing. Most broadly, digitalisation and the advent of automation and smart technologies has been evolving the sector into the fourth industrial revolution for the last few years.
Looking to the present; the imposed necessity of social distancing has meant that virtual networking is the way of the present and future for now. Are you going to embrace these changes?
Whilst some companies throughout the nation are likely to phase on-site working back within the coming months, remote working and social distancing more generally is not a reality that is likely to disappear entirely any time too soon, with many people even predicting that Covid-19 could cause a permanent shift towards remote working throughout the UK.
With networking going virtual for the time being, Made in the Midlands have digitalised the likes of virtual Q&As, panel discussions, masterminds and networking events. Keep reading to discover some of the major ways in which Made in Group have gone virtual to help aid their members into a seamless transition into digital and remote operations.
On 17th August 2020, Made will launch a digital exhibition "with a big difference" called Backing Britain 2020 Live - an immersive experience between the digital and physical. Book your place today: https://bit.ly/3ayv9DH
Backing Britain 2020 Live: The Digital Business Festival
On 17th August 2020, Made will launch a digital exhibition "with a big difference" called Backing Britain 2020 Live - an immersive experience between the digital and physical - for Silver and Gold members. Made in Group CEO Jason said:

"As many of you know, we are an innovative organisation when it comes to technology; we do more than many realise. As a business, we have developed a digital platform that allows members to create their own social media microsite, upload news, attend virtual webinars and soon to include virtual mastermind groups, Q & A Sessions and panel discussions.

The event will be hosted on www.backingbritain.com where the entire exhibition hall will have virtual access to booths, interactive seminars and networking areas all accessible on the website.
So far, we have planned 30 events. However, we want to ensure delegates receive an immersive experience. Therefore we will be giving each delegate a Backing Britain box filled with useful information, goodies and the Backing Britain book.

Download your Backing Britain 2020 Live logos now from the Resources section of your Made account to promote your activity in the event. All paid members can use the standard Backing Britain logo, whilst the Backing Britain 2020 Live logo is for those members who are exhibiting at our Virtual Expo Hall.
You can find out more about the Backing Britain Live event, due to take place over two weeks in August by heading to: www.backingbritain.com. Book your place today at https://bit.ly/3ayv9DH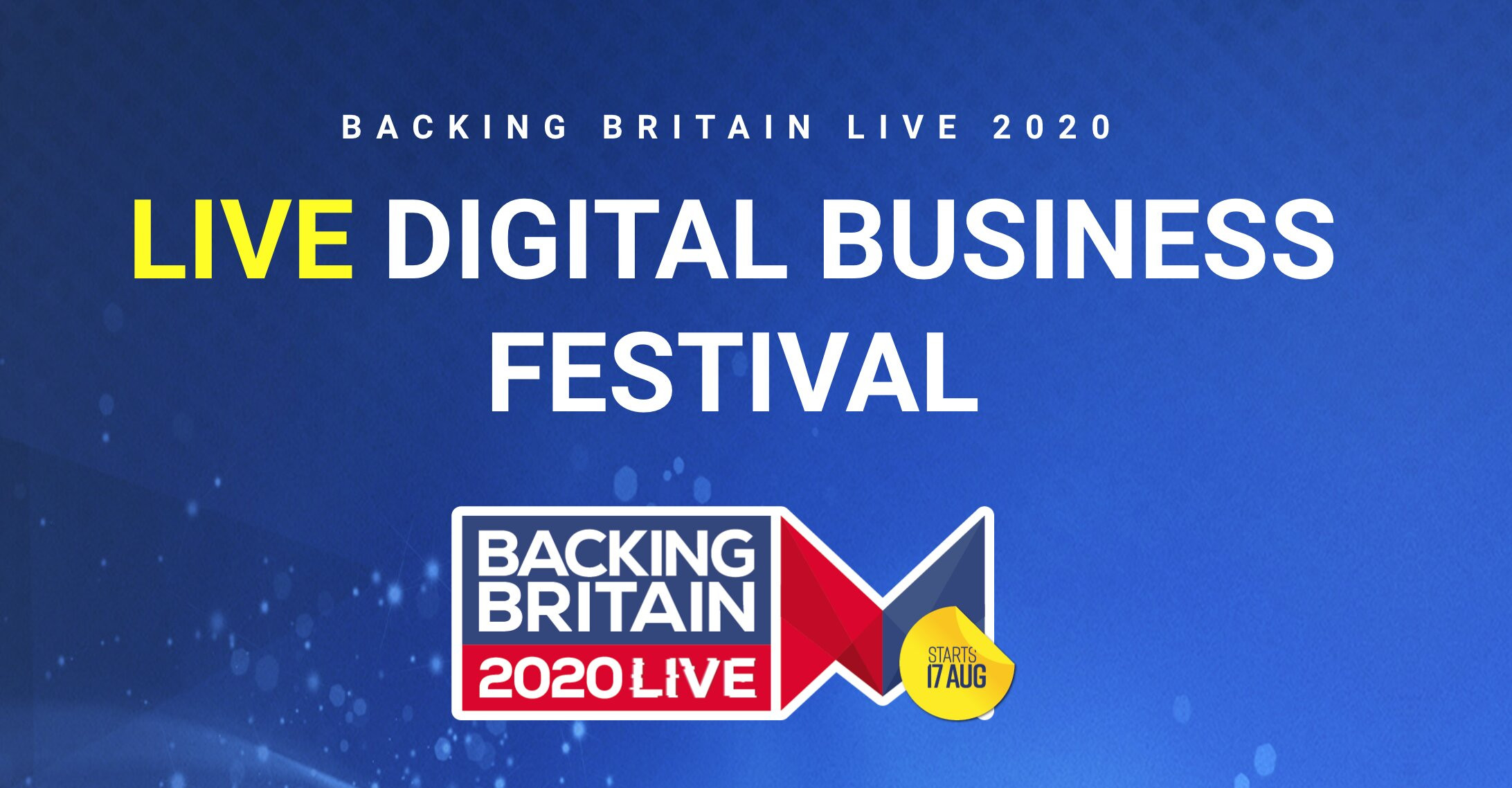 Virtual Breakfast Mornings
Breakfast Mornings have been a huge part of the Made in Group membership experience for many years. We have taken these events digitally and they have been a huge success thus far.
Our virtual networking Breakfast Mornings are based around sharing best practice, showcasing members businesses via our annual exhibition and social interaction. Our events have migrated to virtual events with a new Virtual Exhibition in August, virtual breakfast mornings and virtual mastermind groups. Many of these events are hosted via Zoom.
Made in Yorkshire recently hosted our first-ever Virtual Breakfast Morning - and there will be many more of these in the future from both Yorkshire and The Midlands. Whilst the current situation may have undoubtedly brought with it some unprecedented challenges, the resilience and enthusiasm of the sector could be seen and heard clearly through the positivity of our members in attendance.
Virtual Meetings and Webinars: Let's Keep the Industry Talking
Made have temporarily replaced Best Practice events with virtual meetings. This will include virtual Q&As, panel discussions and masterminds. The group aims to put two or more of these types of events on a week, offering expert advice and discussions for Made members.
To access this new feature login to your made account and from your dashboard click 'Virtual Meetings' This will show you up and coming meetings you can join and also list past webinars with a link to the video stream.
Check out one of latest webinars here: Lloyds Bank Q&A - COVID-19 SUPPORT (24th March 2020) -
Watch Here.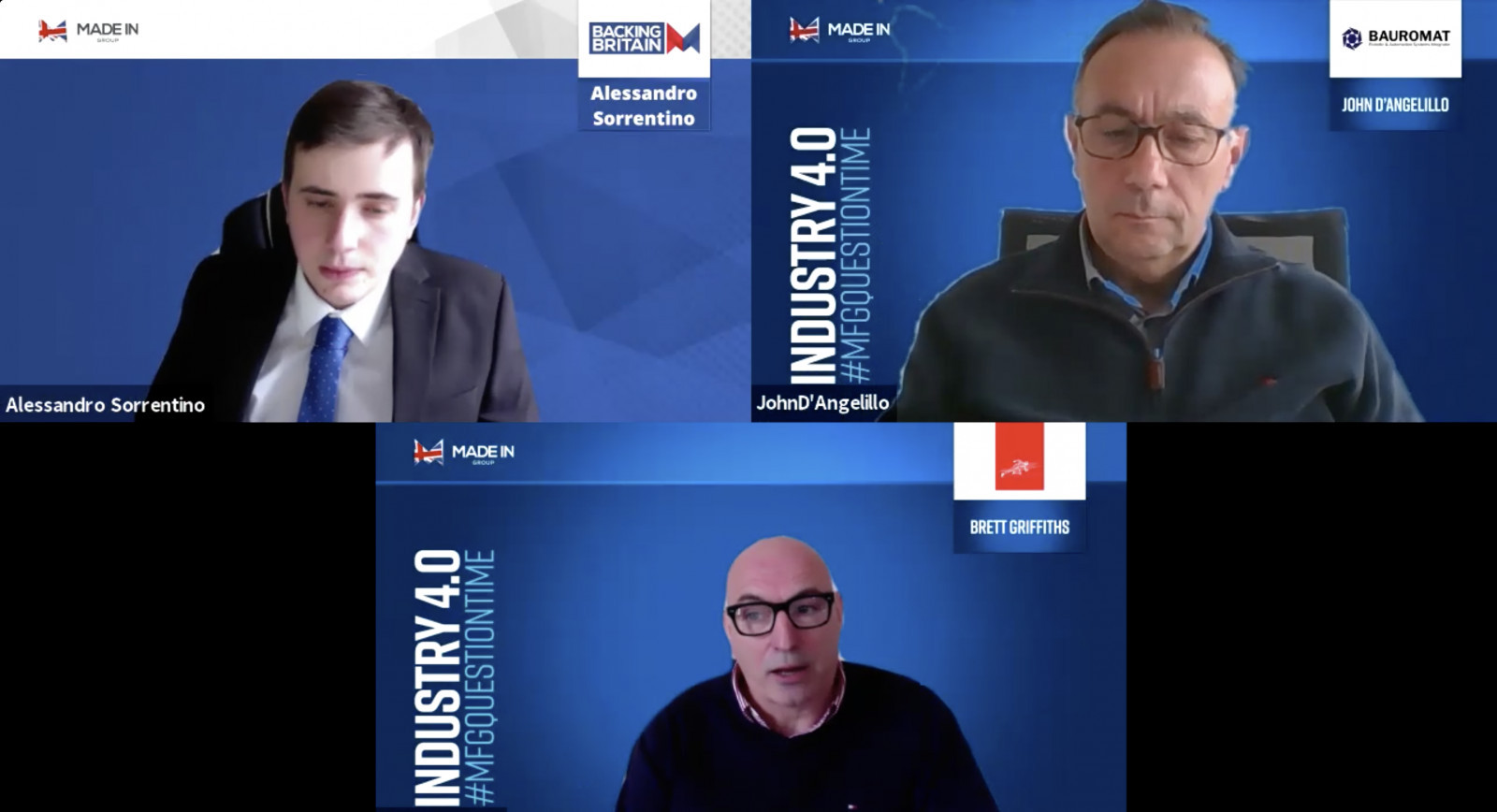 New Features Within the Made Platform
With offices being closed and remote working having become a daily reality for so many of us, it is easy to fall for the illusion that business has stopped altogether. Potential customers who are browsing your services online may have also presumed that you are not operating at all, without some sort of indication otherwise.
However, regardless of whether it is for the immediate future or they are using their enforced downtime to research for future investment, customers are still interested in what services and products you offer.

To aid members in maintaining their digital operations, Made have implemented various new features into the online platform - including an Online Meeting function to facilitate virtual meetings with yourself and other members using Zoom.
Another new feature that our team is working on is a live chat tool which will be accessible from the user interface within the next 60 days; we are using open-source software to enable gold and silver members to access a chat feature they can add to the microsite. This means they can chat with visitors to their page. This will also integrate with the new digital expo in August.
Find out more about this here: https://www.youtube.com/watch?v=zjddPafA7Es&feature=youtu.be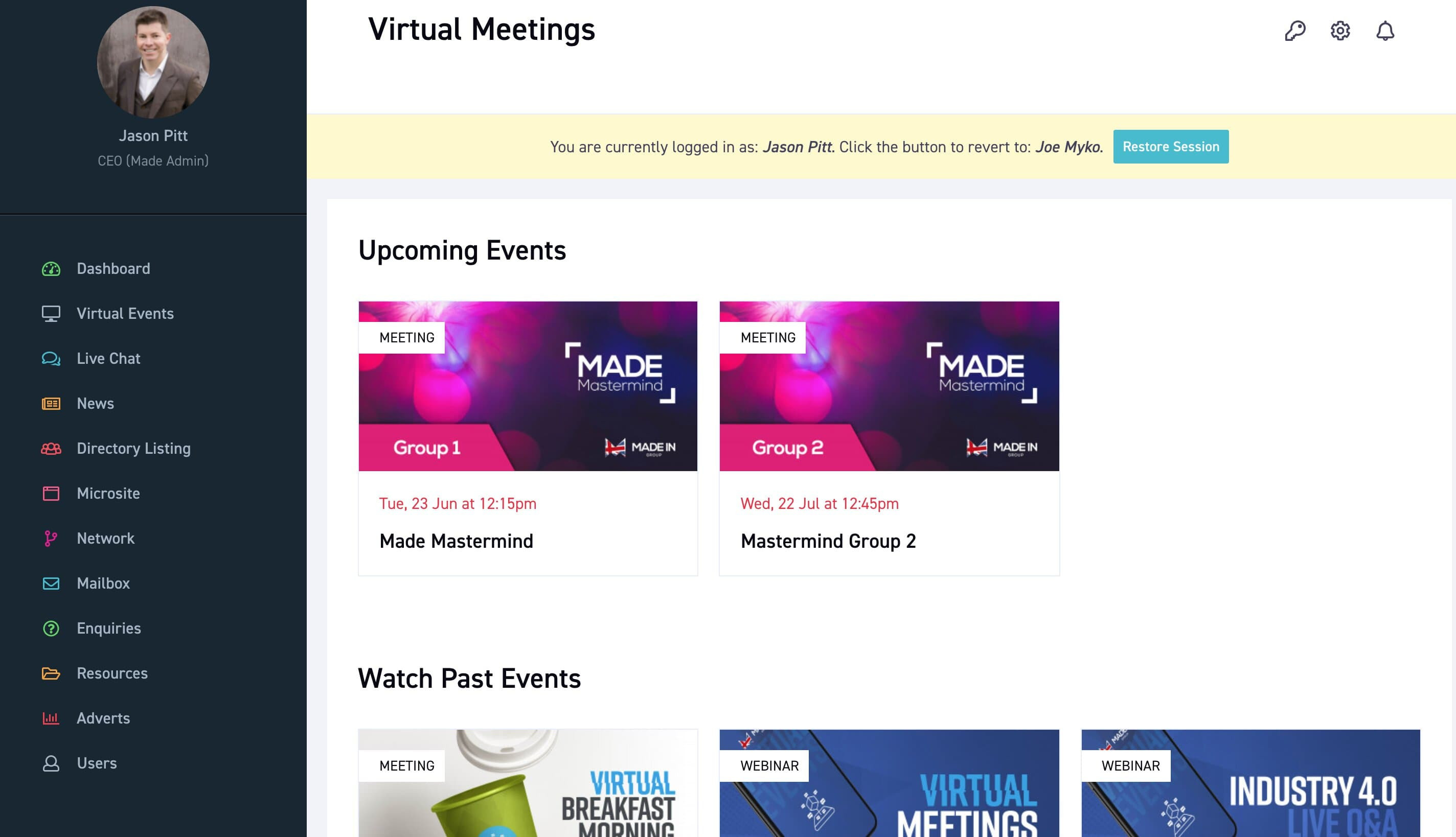 On 17th August 2020, Made will launch a digital exhibition "with a big difference" called Backing Britain 2020 Live - an immersive experience between the digital and physical. Book your place now: https://bit.ly/3ayv9DH