What Exactly Is a "Virtual Breakfast Morning"?
Blogs
When face-to-face networking was put on hold, the Made in Group relaunched its landmark Breakfast Mornings virtually, allowing members to network and build lasting relationships in the name of challenging the erosion of British Industry. Whilst we all miss being able to connect with our membership in the physical world, it has been inspiring to see how enthusiastically you have all adapted to this new way of working and networking.

Networking events such as these have been a huge part of the Made membership experience since the beginning of the group. Our virtual networking Breakfast Mornings are based around sharing best practice, showcasing members' businesses and social interaction. Our events have migrated to virtual events with a new Virtual Exhibition in August, virtual breakfast mornings and virtual mastermind groups - most of which are hosted via Zoom.
The event typically begins with a short presentation from the "host" member of the event, before all participants are given the opportunity to introduce themselves and their business. Following this, members are put into breakout rooms in groups of 3-4 for 15 minutes, to either network or discuss a chosen theme/topic surrounding industry.

With a complimentary tea bag, mug and biscuits delivered to your doorstep, the virtual breakfast mornings include all of the benefits as they did before. Have the chance to learn best practice from like-minded companies, network and build relationships with industry professionals from throughout the region.
Many of our events have migrated to virtual events with a new Virtual Exhibition in August, virtual breakfast mornings and virtual mastermind groups. Many of these events are hosted via Zoom. To access this feature login to your made account and from your dashboard click 'Virtual Meetings'. This will show you up and coming meetings you can join and also list past webinars and events which you can watch retrospectively on demand.
Why Have Made in Group Gone Digital?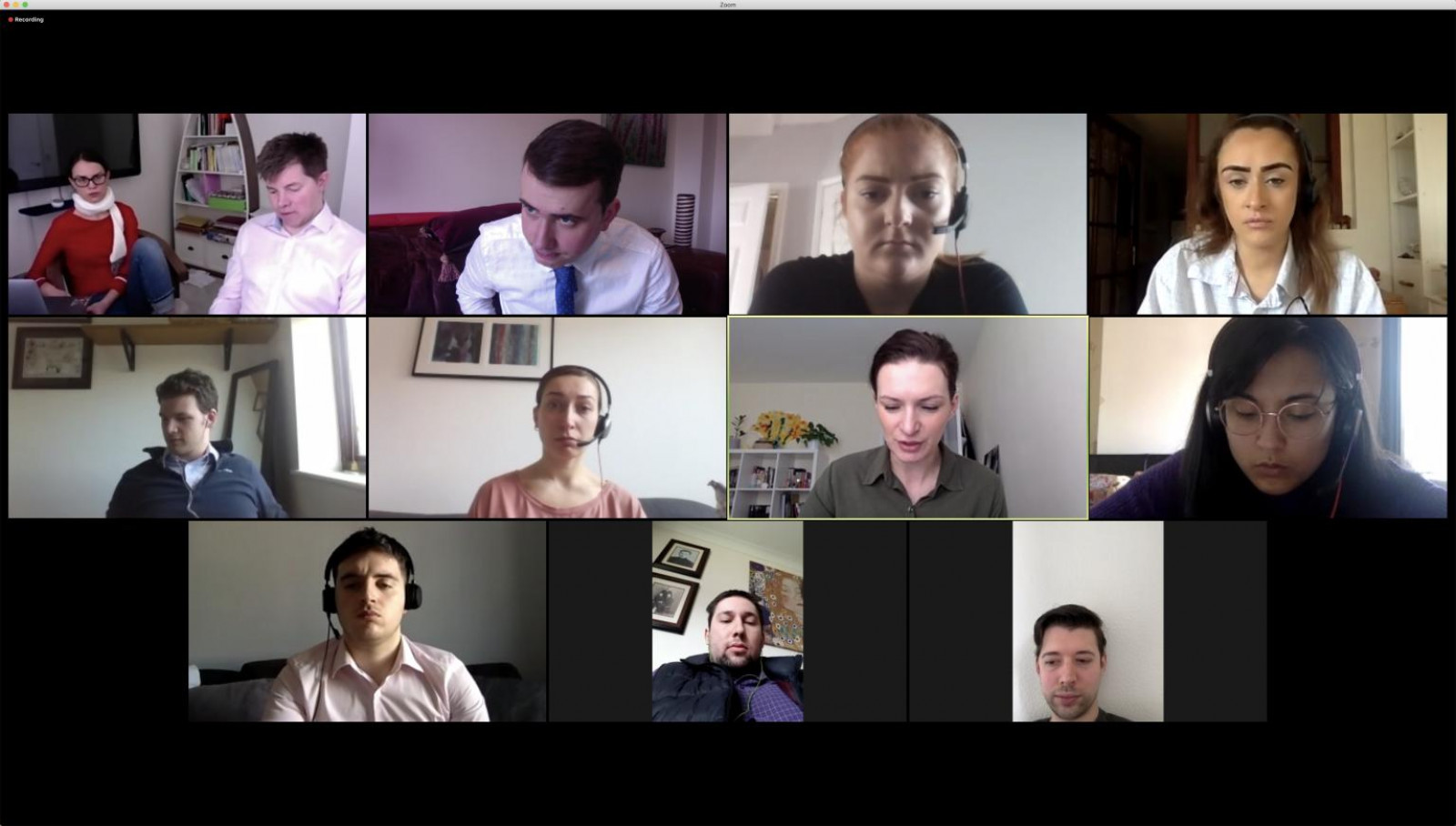 Whilst some companies throughout the nation are likely phasing back on-site work, remote working is not a reality that is likely to disappear entirely any time too soon, with many people even predicting that Covid-19 could cause a permanent shift towards remote working throughout the UK.
Ultimately, even once working from home becomes less, the likelihood is that social distancing will be in operation for long into 2020, meaning that virtual networking looks the way of the present and future for now.
With networking going virtual for the time being, Made in Group have digitalised the likes of virtual Q&As, panel discussions, masterminds and networking events. The group hopes to put two or more of these types of events on a week, offering expert advice and discussions for Made members.
When is the Next Breakfast Morning?
Midlands members can join our Breakfast morning with Atlas Copco on Thursday 25 June at 09:00am. Atlas Copco provide industry-leading, nationwide sales, service and distribution of gas and air compressors, aeration blowers, air dryers, filters, air receivers, pipework, nitrogen & oxygen generators. Air compressor parts, service & repairs for all brands. Click here to join: https://madeinthemidlands.com/virtual-events/meeting/81688248148
Yorkshire members can join our next virtual breakfast morning with Crompton Controls on Wednesday 24 June at 09:00am. Crompton Controls is a UK Specialist in Motor Control, Industrial & BMS Control Panel Solutions. Click here to join: https://madeinyorkshire.com/virtual-events/meeting/86167464672